Quality
High quality components
Fusiontables are produced with the use of the best and most modern design materials, as well as thorough and strictly chosen wood which comes from top notch suppliers. Tables are made in a factory in Belgium, where steel, wood, MDF, varnish and lacquer are turned into pure pleasure.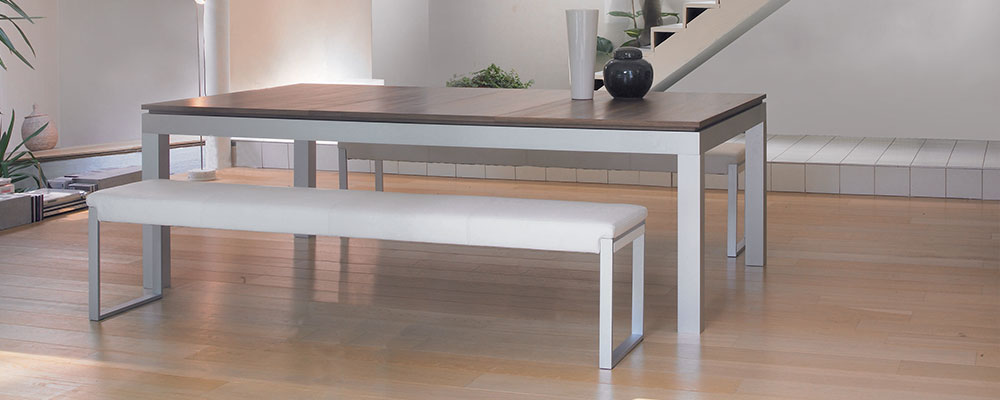 Precise manufacturing
With the use of state of the art CNC machines, Fusion tables are produced with incredible precision. Their wooden parts are CNC cut and hand finished with multi-layer varnishing, by the hands of passionate artisans.
Flat pocket system
In order for all the billiard table's components to be included unobtrusively in the less than 12 cm thick Fusion table's profile, an ingenious and unique pocket system has been developed. This consists of a strong high-tech elasticised nylon net able to hold all the balls pocketed during the game, which returns to its original flat position when the balls are removed. A metallic sliding system is placed over it to store the balls in the pockets without deforming them. That also means that your dining table is able to hold all the equipment needed for a game of billiards, without anyone suspecting a thing.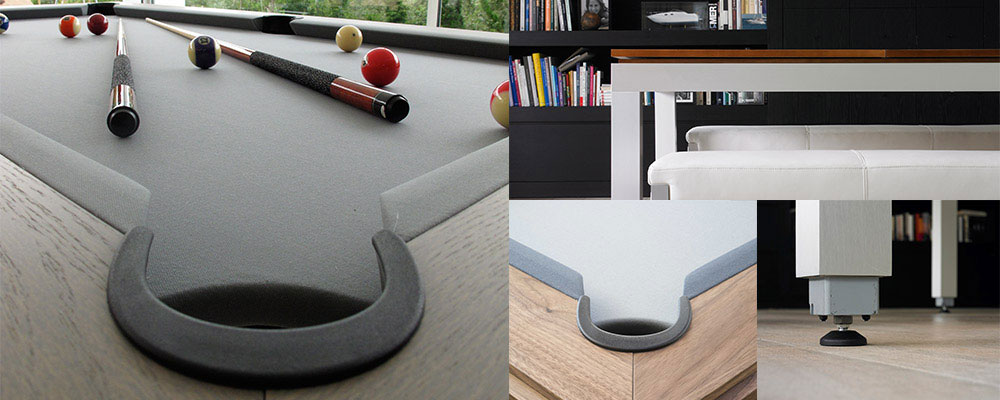 K66 pool rails
Fusion tables have a special rails system, equipped with K66 model, which is known in the world by offering the best rebounds, with high precision during the game.

Simonis cloth
Fusion tables come with standard and pre-installed worsted cloths, which guarantee optimal speed, easy roll, simple maintenance and durability.
Sold in over 50 countries, Iwan Simonis cloth really is a universal choice for all types of this sport. Simonis cloth earned its reputation among professionals and amateurs as well, while it is also first and main choice of several world tournaments.
Simonis is truly The Cloth of Champions® and you can use its functional superiority to enhance your enjoyment of the game because it allows you to play your best.
Rigid Space-Frame concept
The unique steel Space-Frame construction with an integrated leveling system allows an easy, quick and accurate assembly. Contrary to wooden pool tables, the rigid Space-Frame makes it totally unnecessary to correct its level afterwards, as the frame stays not influenced by room temperature or humidity.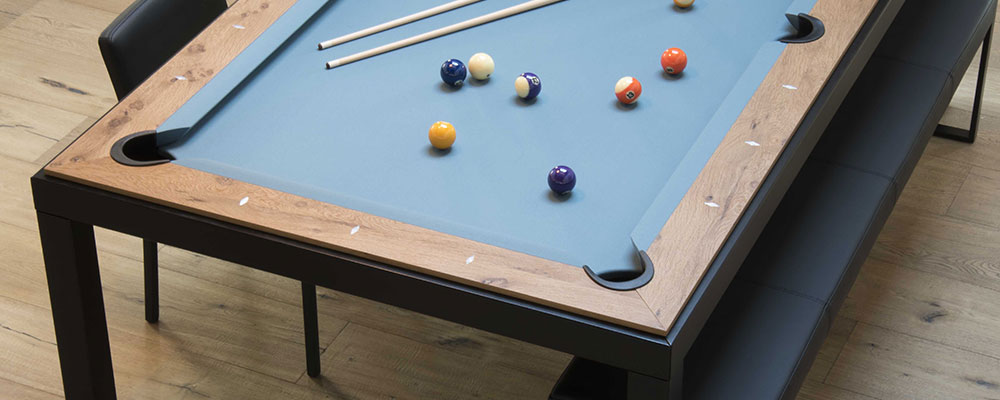 Tru-Roll Mono-bed Slate
The Fusion tables come with a 19 mm high precision cut natural Slate in one piece, which is already covered with cloth, and in combination with rigid Space-Frame, it eliminates all adjustment problems common with the usual 3 piece slate surfaces.